The Measure of a Career: The Lasting Impact of Dr. Claire Gordon's Contributions to Anthropometry
Product not yet rated
Register

Non-member - Free!
Member - Free!
Dr. Claire Gordon joined the US Army civilian workforce in 1983 as a research anthropologist and retired 30 years later as the US Army Senior Research Scientist in Biological Anthropology. During her illustrious career, Dr. Gordon designed and led the execution of the 1988 and 2012 US Army anthropometric surveys and innovated sampling and analytical methodologies which are now the gold standard for anthropometric surveys. Her work on uniforms, body armor systems, vehicle design, and workstations focused on the physical accommodation of all Soldiers. This Discussion Panel gathers experts who worked directly with Dr. Gordon or were directly influenced by her work. They will discuss Dr. Gordon's impact on the field of anthropometry, her legacy championing minority accommodation, and the lessons she taught as a mentor to the next generation of anthropologists. The facilitated discussion will include an open dialogue and audience participation.
Recorded on Tuesday, October 24th, 2023, at the HFES 67th International Annual Meeting in Washington, DC.

Mr. Joseph Parham (Moderator)
U.S. Army
$i++ ?>

Dr. Robert Walker
Northeast College of Health Sciences
Dr. Rob Walker received his B.A. in Anthropology from the University of Arkansas at Fayetteville in 1980. He received his M.A. in anthropology from Kent State University in 1982, and graduated with a Ph.D. in Biomedical Sciences with a specialty in Biological Anthropology in 1989. Dr. Walker's first professional job was as the Field Supervisor of the U.S. Army's 1988 Anthropometric Survey (ANSUR) at the U.S. Army Natick R,D, and E Center. He then took a postdoctoral position at the Northwestern University College of Medicine, and from there took a teaching position in human gross anatomy at the Northeast College of Health Sciences in Seneca Falls, New York. He held positions of faculty member, head of basic sciences, and Founding Dean of the Clinical Anatomy M.S. program there. Dr. Walker taught anatomy, histology, and biological anthropology at Kent State University, Northeast Ohio Medical University, Northwestern University Colleges of Medicine and Dentistry, and the Northeast College of Health Sciences. He retired from active teaching in 2020, but continues to be active in research.
$i++ ?>

Bruce Bradtmiller
Senior Consulting Scientist
Anthrotech, Inc.
Dr. Bruce Bradtmiller, a physical anthropologist, is Senior Consulting Scientist at Anthrotech. Since joining the firm in 1983 Dr. Bradtmiller has designed, conducted, and directed a number of body size surveys and other anthropometric research projects. He has worked on anthropometric accommodation for an array of products including: respirators, eyewear, helmets, gloves, dress and functional clothing, chemical protective garments, implantable cardiac defibrillators, automotive lumbar supports, infant car seats and breast pumps.

$i++ ?>

Dr. Laurie Rush
U.S. Army
Dr. Laurie Rush has a BA from Indiana University and an MA and PhD from Northwestern. She has been the Army Archaeologist and Native American liaison at Fort Drum for over twenty years. Her research specialty is Native Americans of the Great Lakes, and she is also an internationally recognized authority on protecting cultural heritage. Dr. Rush has represented the Central Command Environmental Program throughout the Middle East and has served as a NATO advisor on cultural property issues. She is a Fellow of the American Academy in Rome, a University of Pennsylvania Consulting Scholar and a Smithsonian Research Associate.
$i++ ?>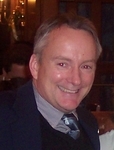 Dr. Robert Fox
University of Michigan
Bob Fox has 40 years of experience in the field of ergonomics, human factors and physical anthropology. He has worked in General Motors North American and global ergonomics activities from 1993 until May of 2022 and is both an HFES and IEA Fellow. He chairs the US Technical Advisory Group (TAG) to the International Standards Organization (ISO) for anthropometry and biomechanics and participates in various work groups for ANSI and ISO ergonomics standards and reports. He participates on the NORA Cross-Sector Councils for both MSDs and Healthy Work Design, the ACGIH Physical Agents Committee, the IEA Technical Committee on Musculoskeletal Disorders, USCAR and the ASTM F48.02 subcommittee on Human Factors and Ergonomics for exoskeletons. He has authored journal articles on manual material handling, the Revised NIOSH Lift Equation, work-related musculoskeletal disorders and ergonomics and aging.
$i++ ?>

Dr. Hyegjoo Choi-Rokas
U.S. Army
$i++ ?>

Ms. Lori Basham
U.S. Navy
$i++ ?>
Key:

Complete

Next

Failed

Available

Locked
The Measure of a Career: The Lasting Impact of Dr. Claire Gordon's Contributions to Anthropometry
Open to view video.
Open to view video.
Recorded on Tuesday, October 24th, 2023, at the HFES 67th International Annual Meeting in Washington, DC.